I've been slacking on writing any blog entries for a few months. My last entry was about WV day, and its now early September, but I've gotten re-inspired to post. Its mostly due to my cousin who has started a blog herself, and her entries have inspired me to write again. She writes about running, family, faith, and "frilly dresses." If that interests you check out her blog
here
.
Onto the topic I want to write about....Fall. It is certainly my favorite season of the year. Fall in Mountaineer territory is a gorgeous site with mountains ablaze with the red, orange, and yellow of the changing leaves.
A view of the fall colors on upper Shaver's Fork in WV
I know many people love the warm weather of summer, but the crisp temps, lower humidity, and clear blue skies are in my opinion the perfect weather combination - not too cold to be a nuisance, but not so hot to make it unbearable.
Along with the change of weather comes many other welcome changes for me. The approaching cooler weather means the bucks are shedding their velvet and will soon be chasing does, and I will be perched waiting for one to venture close enough to make a shot with my bow and arrow. I definitely enjoy the pursuit of game, and the ability to put some healthy wild venison in the freezer.
A young buck feeding below me last season
Fishing can also be phenomenal in fall as fish feed heavily to fatten themselves up for the winter months when food is scarce and water temperatures are too cold for much activity. The brook trout and brown trout that inhabit our mountainous coldwater streams are fall spawners and catching these fish during this time of year can reward an angler with a very colorful catch. The spawning coloration of both brown and brook trout can be so vivid to almost look painted. See the examples below. Neither of these pictures are "doctored" at all!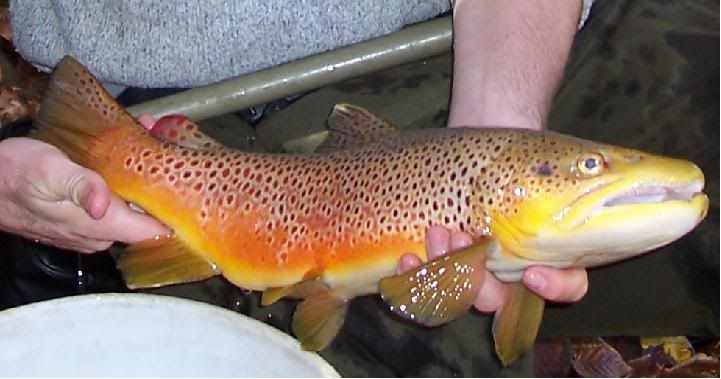 Wild WV brown trout in spawning colors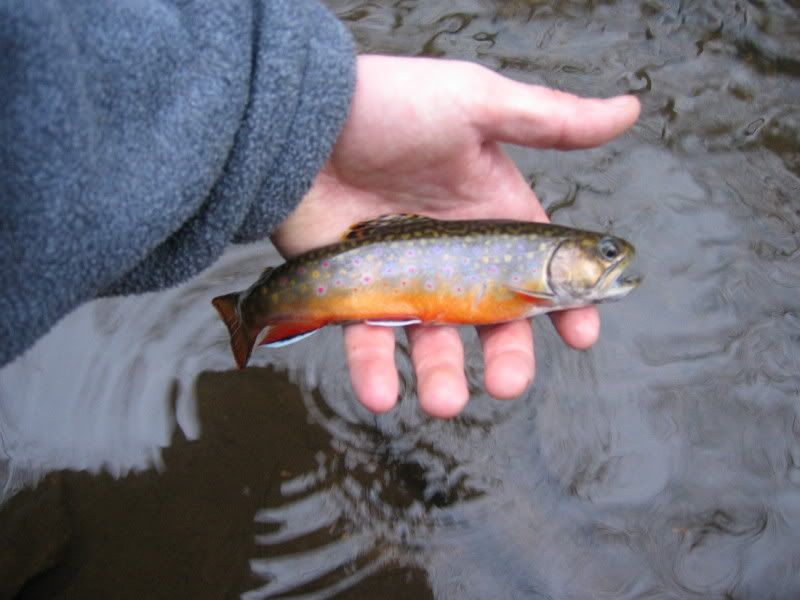 Brook trout coloration can be even more vivid than this during the spawning season
Lastly, the approach of fall signals to me the start of football season. I can't have a blog named "Mountaineer Chronicles" and not mention football! I'm a two-time WVU graduate, and love my Mountaineers. They kicked off the season this past Saturday with a runaway win versus Marshall in the last game the two teams have scheduled. The NFL kicked off last night as well, although I wasn't as excited about the results of that game (Cowboys won - yuck!). Its exciting that football season is back with both college and NFL rolling now.
In summary here is what fall brings to the table, all of which are highly desirable, at least in my opinion.
Cool, crisp temps
Low humidity
Changing leaves
Hunting season
Great fishing
Football
What more could you ask for? Feel free to leave a comment about why you love (or hate) fall!