I didn't keep that great of a log, but to the best of my recollection, I fished on about 20 different days in 2013. That certainly isn't a ton of time compared to some, but is quite a lot for others. Some of my trips were all day, some were not much more than an hour. Overall I didn't catch anything enormous, but I think I did well considering. Here are some highlights from the year.
First fish of the year and the only one I ate
First trout of the year - gotta start somewhere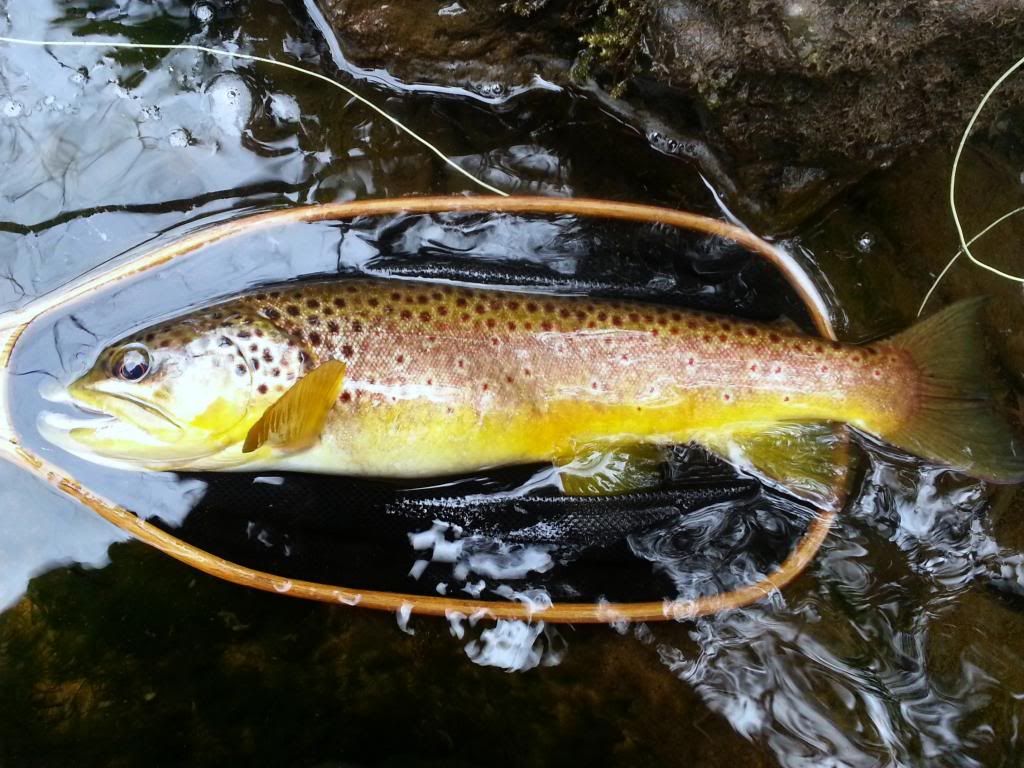 First and largest brown of the year - early March, Savage River
I always spend a lot of time after these guys each year
For better or worse, a lot of my small stream brook trout fishing is with this guy
Sometimes those rough fish can be pretty - this is a spawning male striped shiner from NF at Seneca Rocks
I lucked into several slab crappies like this from the Mon
Of course fishing the Mon, you'll catch some sauger too
This monster redbreast sunfish came from Deckers Creek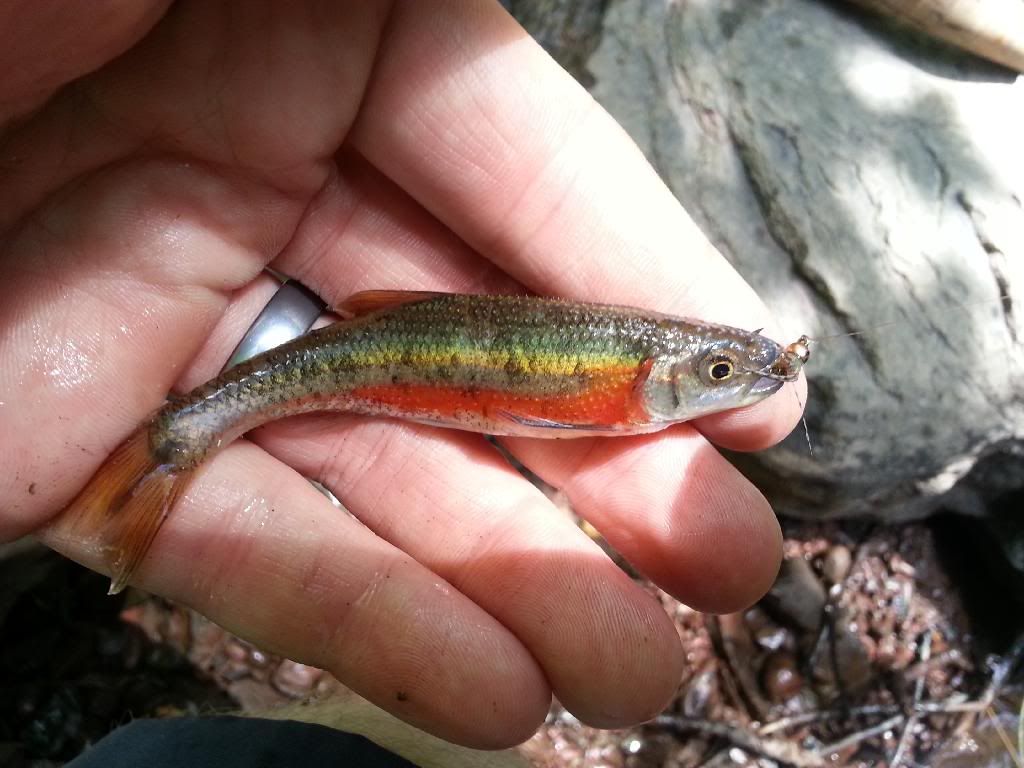 Another pretty bycatch - Rosyside Dace from Savage River
Chunky smallmouth from Dunkard
I always end up chasing these guys, the scenery and easy fishing always draws me back to them
Had a great morning fishing the Morgantown waterfront area from my kayak, this largemouth took a buzzbait
It had been a while since I caught a nice catfish, so I threw some chicken liver one evening to land this ~20 incher
My last fish of the year, October brookie
My hunting year was pretty great. I got to hunt on about 18 different days, again some were all day, some were just a quick jaunt after work. I killed 6 deer this year, more than I've ever taken in a single year, 2 does and 2 bucks in the Morgantown urban archery hunt, one doe with a rifle and one doe with a muzzleloader. I started off quickly. On the first morning of the urban archery season which opens earlier than normal bowseason, I took a doe right after daylight. Thanks to the new regulations which allowed for harvest of a second deer without checking the first, I was able to keep hunting. About an hour later, a big 8 point showed up, and even though I didn't make the best shot, it was still a quick fatal shot. I donated both of these deer to the needy through the program with the urban hunt.
Personal best buck
All of October was slow for me. I was busy with other stuff, and had little time to hunt, but those times I did were unsuccessful. Finally on a cold crisp early November morning in my urban stand, a big doe snuck in behind me around 8:30, and I was able to make a perfect shot. She ran 20 yards and dropped, a perfect addition to my deep freeze.
Doe # 2 from the urban hunt
That same week, I made an annual trip to bowhunt a friend's family farm in Ritchie County. I passed shots on a couple young deer, and a marginal shot on one nice doe, but wasn't able to get a good shot. I came home from there empty-handed but enjoyed the getaway and camaraderie with the guys.
The following week, we had a good early snow with about 3-4 inches of accumulation. I can't resist hunting in the snow, so I snuck away from work and back to my urban stand. I saw a deer in the distance through the woods at about 4:15. I finally made it out to be a buck, but wasn't sure how big it was, and it was moving away from me. I made a couple blows on my grunt call, then lost sight of the deer thinking it just kept going. About 5 minutes later, I saw it had crossed a deep gully and was heading straight toward me. I had time to make out that it was a small buck, but when he stopped perfectly broadside at 15 yards, I knew I couldn't pass the opportunity to do some more deer management for the city, and put deer #2 in the freezer.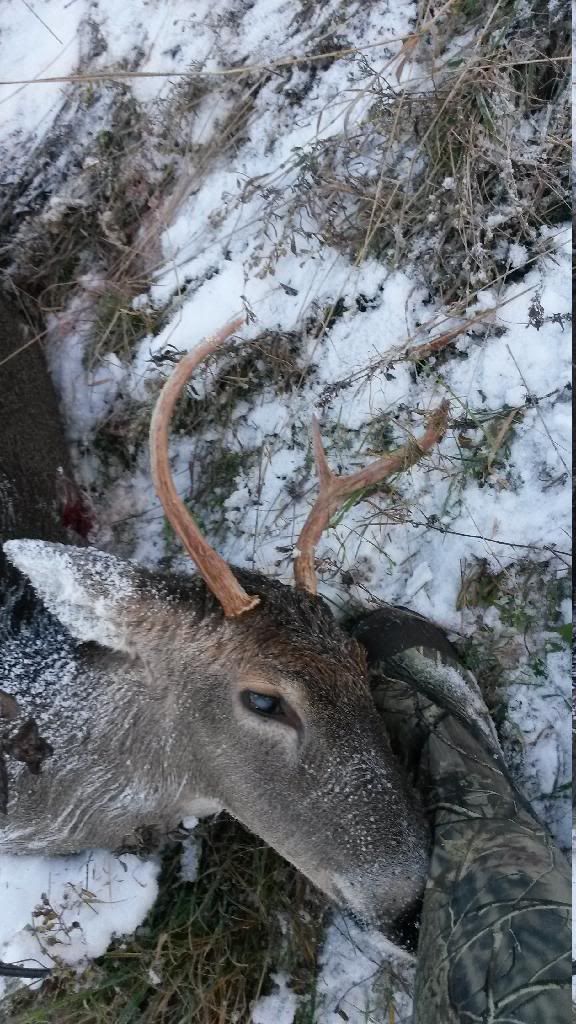 Urban deer management - 3 point
By this point of the season, I had nearly exhausted my time off, but couldn't resist being in the woods the first day of rifle season. I saw one deer all day...a lone doe that I shot with about 10 minutes of shooting light left. This was deer number 3 for the freezer, and ensured I would be set for the year for venison.
My last hunting excursion of year came with a trip back to Ritchie County for muzzleloader season. Four of us went to hunt, and we each bagged a deer, 3 does and one 8 point. I got my doe on the last morning with a 70 yard shot right through the vitals. I gave this deer to my in-laws to supplement the one deer my father-in-law was able to harvest.
Roger's muzzleloader 8 point