I've done something similar the past couple years, and while I haven't really done a great job of fulfilling all my goals, I've had fun doing it. So I will make a list again this year. Many of these will be carry-over goals that I didn't meet last year, or that I want to do again.
In the end, I'm not going to kill myself to try to meet all these goals. That should be evident in the fact that there are some pretty easy ones I've yet to accomplish. As I wrote
here
, I'm really focusing on trying to enjoy the break from the norm while in the outdoors more rather than be so intent on catching fish or harvesting game. I just like putting these goals together for fun and remind myself of some cool things I said I wanted to do.
Fishing Goals
Catch a new species of fish (northern pike, hybrid striper, tiger musky) and/or a species I haven't caught in a few years (flathead catfish, musky, freshwater drum, eel, yellow perch).

This went unfulfilled last year - I stuck in my pursuit of smallmouth, trout, and the occasional walleye, and don't go after these other species much. Hopefully I can change that this year!

Catch a trout over 17" on a fly

This was also unfulfilled last year. I tend to gravitate toward small, unpressured streams with smaller, wild brook trout.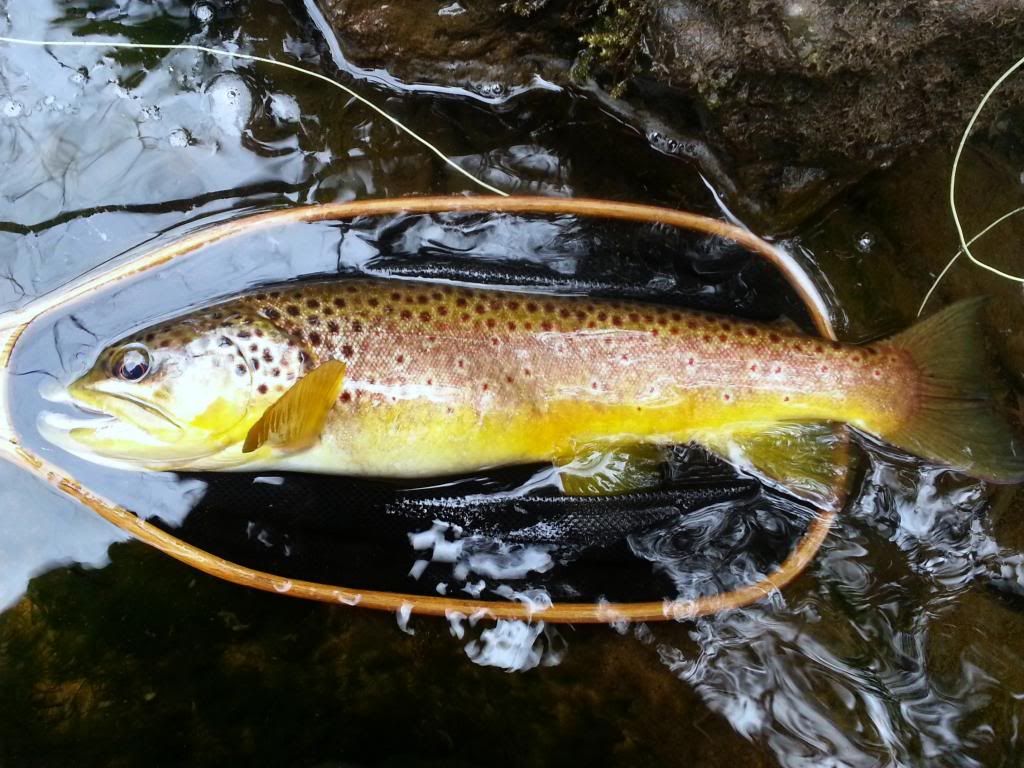 Its been too long since I've landed a trout this size
Explore some new wild trout streams

This was a carry over from last year. I don't think I attained this goal last year, but have some plans to correct that this year.

Fish with my wife, dad, mom, and father-in-law.

I fished with my dad and mom last year, and hope to fish with more members of my family this year.
Gardening Goals
Increase tomato output from the garden.
Successfully grow a new crop (I have ordered seeds to grow Tigers Eye beans, which can be harvested early as a snap bean, as a shell bean, or dry bean).
Hunting Goals
Last year my hunting seasons were derailed pretty badly by a broken wrist. I still got to gun hunt, but nearly all of my bow season was squashed. Even with that, I fulfilled a big one last year. I hunted with my Dad during the first couple days of deer rifle season. I was terrifically unsuccessful at seeing deer, let alone harvesting one, but it was great to be back with Dad and the guys for the traditional deer opener. Anyway, here the remaining hunting goals for this year.
Go spring gobbler hunting

I haven't turkey hunted for many, many years, and I want to change that. Actually calling and harvesting a longbeard would be icing on the cake.

Tag a deer with a bow while hunting from the ground.

I wasn't able to pursue this last year, going for it again this year.

Harvest more does than bucks for the year.

This is my personal management goal each year.

Fill the freezer.

Thanks to those who gave me meat last year since I was unsuccessful and unable to bowhunt.

Hunt with dad.
Misc Goals